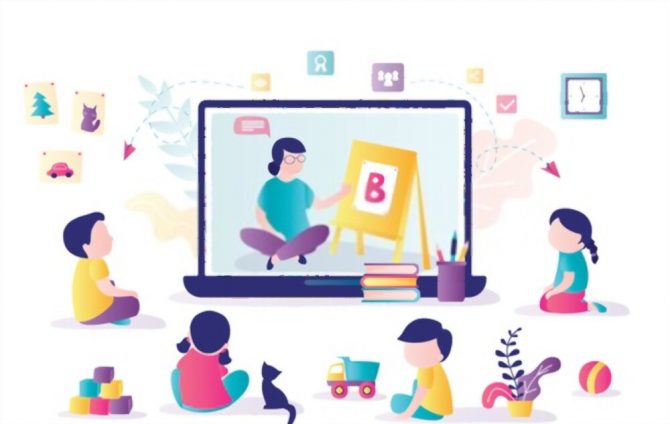 Top 5 Educational Games to Play with Your Kids
Figuring out the best ways to get children to learn or practice new skills can sometimes be a challenge. This is especially true where games and technology are concerned. There are a great variety of online learning tools and educational games accessible to children, but it can be difficult to determine which are the most useful.
Games that you play with your children or students should achieve some specific learning aims, whether that means working on memory retention, spelling, teamwork, or any of the other essential skills that games can help with.
To help you narrow down the list of free educational games that you can play with your kids today, we have put together a list of the top 5 educational games for kids that tick all the right boxes. Keep reading for more details.
Benefits of Educational Games
There are many benefits that come from gamifying education, and each learner benefits from playing in different ways. The games themselves have educational properties baked right in, but children need exposure to different skill sets and ideas at different times. For that reason, it is wise to know what each game offers and whether the learner playing that game is at a good place in their learning path to receive benefit from playing.
Here are some of the most common benefits that come from playing online educational games:
     

Creativity

     

Perseverance

     

Linguistic Literacy

     

Numerical Literacy

     

Enhanced Memory

     

Increased Concentration

     

Multi-Tasking

     

Coordination

     

Perspective
Our Top 5 Educational Games
Now that you know why you should play educational games with younger learners, as well as which skills to be on the lookout for, it's time to select some good starter games to get your learner playing and learning.
Sentence Unscramble
Sentence Unscramble is a very popular game and it is also highly beneficial for children. Playing this game, children learn how to identify problems with word order within sentences. They also gain an understanding of how to utilize the parts of speech to create sentences that carry meaning and that are communicative. The skills learned from Sentence Unscramble help improve speaking, writing, and grammar knowledge.   
3D Nets
3D Nets is a wonderful game that helps children learn how to identify how basic shapes are used to create more complex ones. By increasing spatial awareness, problem solving skills, and critical thinking, 3D Nets can help build the skills necessary to tackle some of the 'more difficult' subjects at school, such as mathematics and science. Of course, basic art knowledge is also covered as children practice seeing 'objects' from different perspectives.
Word Scramble
If you've ever wanted an easier version of Scrabble to help with spelling skill development, Word Scramble might be just the game you are looking for. While playing Word Scramble children learn many new words and practice rearranging given letters to create the target vocabulary presented to them. This game enhances awareness in pronunciation and increases spelling speed as well.
Multiplayer Games
Ninja Multiplayer and Car Race Multiplayer are both popular and highly regarded free educational games for kids. Both games cover the same skill areas, but they do it in different ways. Kids who like to go up against other players get the chance to select either a battle theme or a racing theme to practice concepts in mathematics, English, and Typing. These multiplayer games serve as a great way to revise topics that have been covered in school but through repetition and a bit of healthy competition, learners can easily pick up a wealth of valuable knowledge as well.
Play Educational Games to Boost Learning
As you can see, games are not just for passing the time. Not only can the right type of games provide ample entertainment, but they can also help boost a child's learning in many impressive ways. Depending on the learner's need, you can find games that target specific content areas and skills, or you can select games that improve multiple areas at once.
Feel free to try out the games on our list of top 5 educational games for kids and see how beneficial they can be firsthand. Alternatively, you can also explore other games here at Turtle Diary and find the ones that best suit your needs.