Login as parent/teacher to assign this.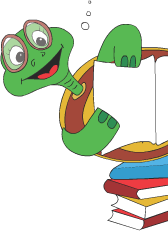 Educational Games for Kids
Welcome to TurtleDiary! Our award winning educational website offers 1000+ learning activities that are both interactive and educational. The games support necessary skills while promoting fun. TurtleDiary activities are compatible with grade levels K-5 and provide opportunities to enhance material retention and increase success in the classroom.
Play. Learn. Practice. Repeat !
Introduce kids to new, exciting ways of learning with the help of fun online games, videos, experiments, puzzles, coloring sheets, and more! TurtleDiary activities pair with the appropriate grade level to enhance retention of material and increase success in the classroom.
Explore Quizzes
Turtle Diary offers a unique blend of education and entertainment to create the ideal interactive learning platform for your little ones. The kids' quizzes offered on our site enable children from first to fifth grade to become confident in applying learned concepts, and grant instant evaluations.